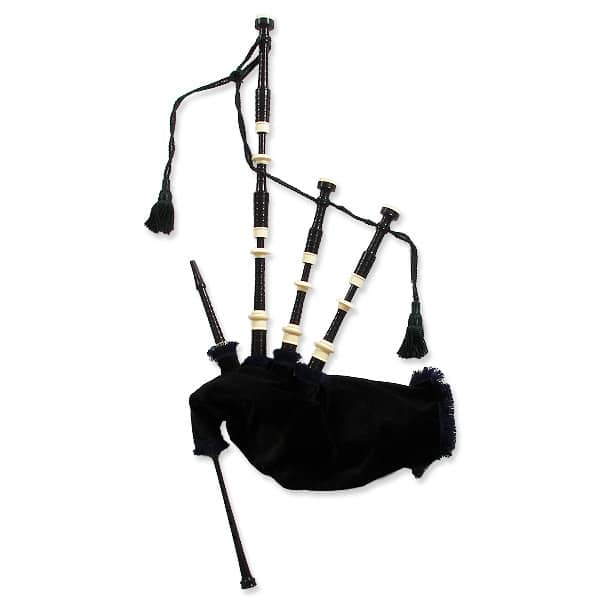 Product Details
| | |
| --- | --- |
| Brand | |
| Bagpipe Warranty | |
| Material | |
| Metalwork | |
| Projecting Mount Material | |
| Projecting Mount Size | |
| Made In | |
| Finish | |
| Slides | |
| Ring Caps | |
| Pipe Chanter | |
| Blowpipe | |
In Stock now and ready to ship!
Dunbar P3 Poly Bagpipes
Brand: Dunbar Bagpipes
SKU
:

P3
The Dunbar P3 offers a traditional look, durability, and easy maintenance. With fully combed and beaded Polypenco and imitation ivory mounts, this model looks very much like a "regulation"-style Blackwood set. Unlike Blackwood pipes, these are not susceptible to damage from temperature or humidity changes. These bagpipes are crafted with the same care and precision as Blackwood models, by the company that first introduced Poly bagpipes. Great as a student or starter set, or as a second set for parades and outdoor performances.
Watch the video to hear Dunbar Poly pipes with our standard setup
Performed on a P2 model.

Why Choose Henderson's?
You'll receive a ready-to-play bagpipe, built to support your success. We include a complete modern set up with special touches, like a premium bag cover with zipper access and a crisp-looking end closure. We'll make sure your bagpipe fits you, professionally install the components you choose, and play the finished instrument to ensure you're delighted. It's all part of our Bagpipe Promise and Inspection Checklist. Have questions? We're here to help!