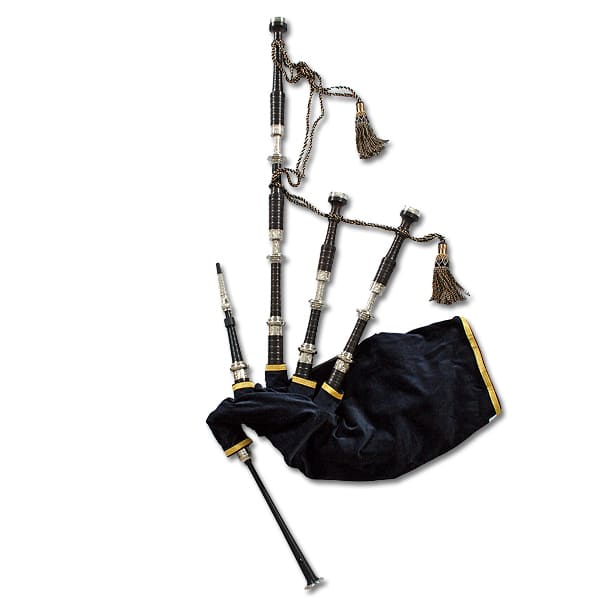 Product Details
| | |
| --- | --- |
| Brand | |
| Bagpipe Warranty | |
| Material | |
| Metalwork | |
| Projecting Mount Material | |
| Projecting Mount Size | |
| Made In | |
| Finish | |
| Ferrules | |
| Slides | |
| Ring Caps | |
| Pipe Chanter | |
| Blowpipe | |
In Stock now and ready to ship!
McCallum AB4DFA Series Bagpipes: Full Engraved Alloy – Celtic or Thistle
Brand: McCallum Bagpipes
SKU
:

AB4DFAE
This style is sure to turn heads, in both the Thistle and Celtic variations. With all mounts in engraved alloy, they have the look of a full silver set. This model comes with an adjustable Poly blowstick that allows for a comfortable custom fit and is safe from moisture damage. The Poly chanter has an engraved sole and bowl. Made in Scotland.
Why Choose Henderson's?
You'll receive a ready-to-play bagpipe, built to support your success. We include a complete modern set up with special touches, like a premium bag cover with zipper access and a crisp-looking end closure. We'll make sure your bagpipe fits you, professionally install the components you choose, and play the finished instrument to ensure you're delighted. It's all part of our Bagpipe Promise and Inspection Checklist. Have questions? We're here to help!