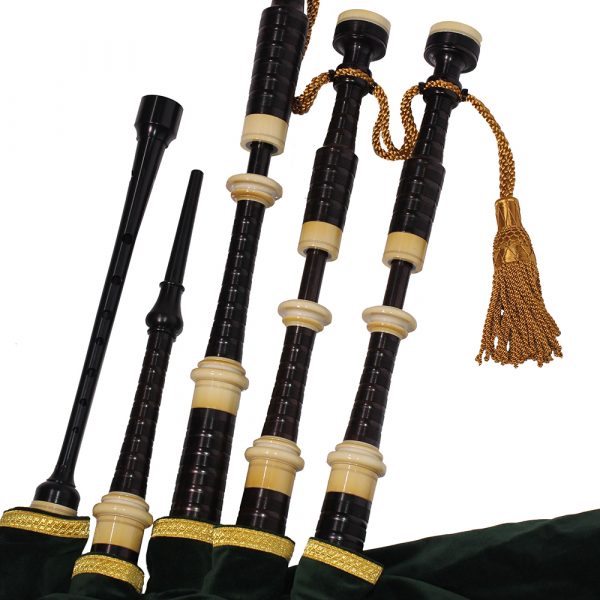 Product Details
| | |
| --- | --- |
| Brand | |
| Bagpipe Warranty | |
| Material | |
| Metalwork | |
| Projecting Mount Material | |
| Projecting Mount Size | |
| Made In | |
| Finish | |
| Ferrules | |
| Slides | |
| Ring Caps | |
| Pipe Chanter | |
| Blowpipe | |
In Stock now and ready to ship!
Naill New Vintage Bagpipes
Brand: David Naill Bagpipes
SKU
:

DN3V-AG
This special Naill combines a very vintage feel with a modern sound to blend with any pipe band. Flat, non-beaded ferrules and ring caps and smaller projecting mounts contribute to the antique look. The mounts are all "aged" to show the richer color and variation that occurs with ivory over time. The New Vintage style offers an historic look, with the reliability, warranty, and first-owner pride of a new set.
Why Choose Henderson's?
You'll receive a ready-to-play bagpipe, built to support your success. We include a complete modern set up with special touches, like a premium bag cover with zipper access and a crisp-looking end closure. We'll make sure your bagpipe fits you, professionally install the components you choose, and play the finished instrument to ensure you're delighted. It's all part of our Bagpipe Promise and Inspection Checklist. Have questions? We're here to help!