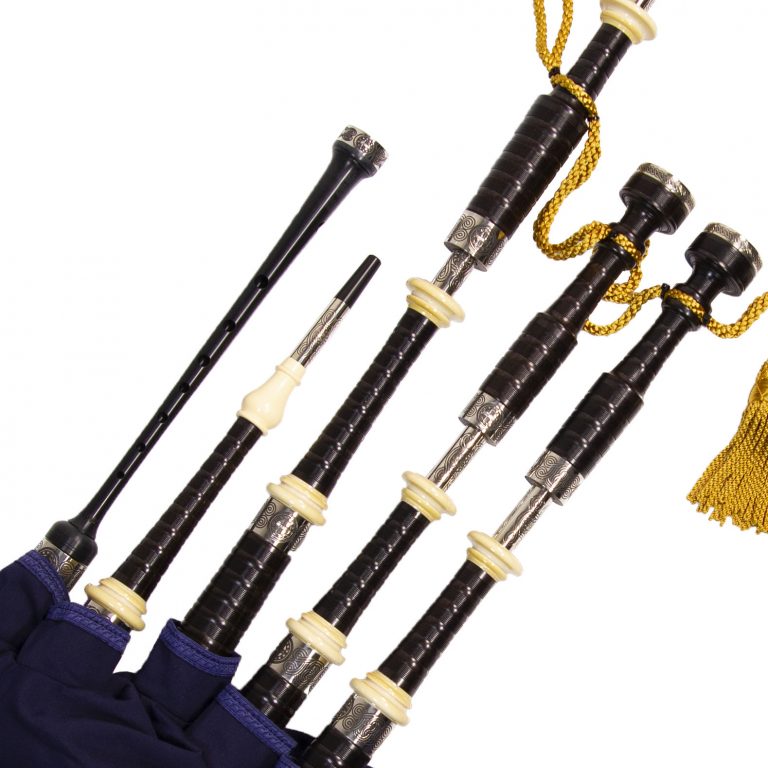 Product Details
| | |
| --- | --- |
| Brand | |
| Bagpipe Warranty | |
| Material | |
| Metalwork | |
| Projecting Mount Material | |
| Projecting Mount Size | |
| Made In | |
| Finish | |
| Ferrules | |
| Slides | |
| Ring Caps | |
| Pipe Chanter | |
| Blowpipe | |
In Stock now and ready to ship!
Naill DN2VE Vintage Style Bagpipes – Runic Engraving
Brand: David Naill Bagpipes
SKU
:

DN2VE-RUV
Want a brand new set that looks like it has serious history? This is it! Smaller mounts give the Naill vintage line a classic feel, as well as showcases the engraved slides and ferrules. The Runic design has rounded Celtic patterns, which show with distinct detail in the deep engraving. An engraved mouthtube and a chanter band on the Poly chanter add extra touches. The Blackwood is combed and beaded by hand, and the metal mounts are solid nickel. Naill pipes have a hand-rubbed oil finish. Made in England.
Why Choose Henderson's?
You'll receive a ready-to-play bagpipe, built to support your success. We include a complete modern set up with special touches, like a premium bag cover with zipper access and a crisp-looking end closure. We'll make sure your bagpipe fits you, professionally install the components you choose, and play the finished instrument to ensure you're delighted. It's all part of our Bagpipe Promise and Inspection Checklist. Have questions? We're here to help!