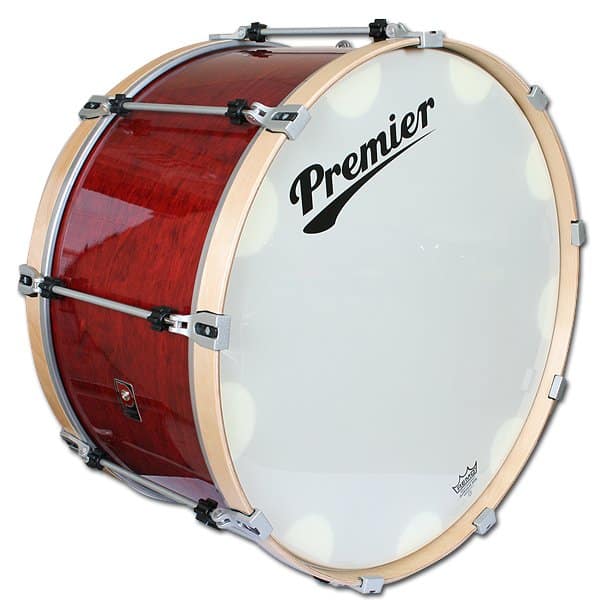 Product Details
Product availability varies
Premier Pro 26 x 12 Bass Drums – Black
Brand: Premier Percussion
SKU
:

PRO2612
Premier Pro 26" x 12" Pipe Band Bass Drum
Premier's Professional line of drums offers outstanding resonance and lightweight design. The free-floating shell and wood hoops contribute to a warm, open sound. Turnbuckles adjust both heads simultaneously, making tuning easy and entirely key-less. Because the drum is simple and efficient, there are very few components to ever need replacement. Weight becomes especially important with bass drums, and this drum weighs just 14 pounds!
Features of the 26" x 12" Premier Professional Bass Drum:
4 mm/2-ply Birch shell
5mm support hoops
Key-free turnbuckle tensioning system
Simultaneous tensioning of heads
Free-floating shell
Wood counter-hoops add to free, open sound
Weather-resistant deign for outdoor applications
Silver powder coat turnbuckles
Light-finish wood hoops
Lacquer shell color
Remo heads
Available in Ebony Black
Drum weight: 14 lbs
Note: Available in Flame Red Lacquer. All have Silver Powder Coat Hardware and light finish wood hoops.