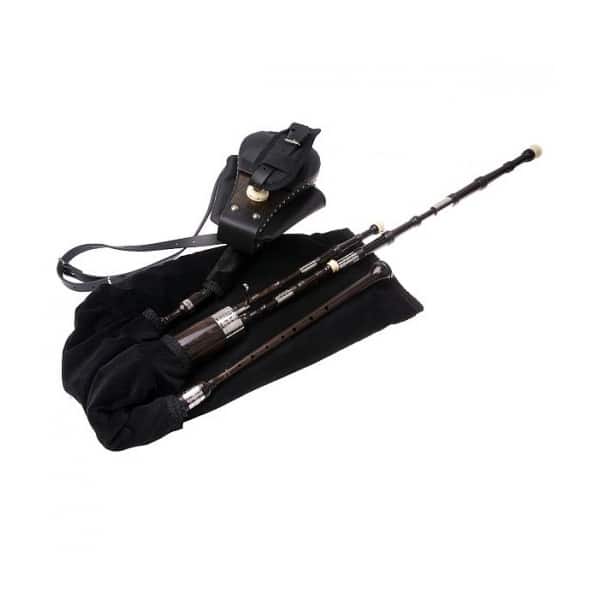 Product Details
| | |
| --- | --- |
| Brand | |
| Bagpipe Warranty | |
| Made In | |
| Smallpipe Type | |
| Key | |
| Drone Style | |
| Drone Material | |
| Drone Configuration | Bass, Tenor, Alto |
Save to Compare
Quick Comparison
Settings
Bellows Blown Fred Morrison Reelpipes in "A" with Drone Switch (Includes Case!)

remove

MacRae SL3 Bagpipes by McCallum & Stuart Liddell

remove

Gibson R111 Bagpipes

remove

MacRae SL4 Engraved Bagpipes by McCallum & Stuart Liddell

remove

Wallace Classic 4 Bagpipes with Engraved Nickel - Dot Knot

remove

Shepherd Blackwood Smallpipes - Key of "D"

remove

Name
Bellows Blown Fred Morrison Reelpipes in "A" with Drone Switch (Includes Case!)

remove

MacRae SL3 Bagpipes by McCallum & Stuart Liddell

remove

Gibson R111 Bagpipes

remove

MacRae SL4 Engraved Bagpipes by McCallum & Stuart Liddell

remove

Wallace Classic 4 Bagpipes with Engraved Nickel - Dot Knot

remove

Shepherd Blackwood Smallpipes - Key of "D"

remove

Image
SKU
FM-RP-BB
SL3
R111
SL4
WBC04EM-DK
SSD
Rating
Price

$

2,799.00

$

1,499.00

$

1,699.00

$

1,749.00

$

1,649.00

$

1,199.00
Stock
Availability
In stock
In stock
In stock
In stock
In stock
In stock
Add to cart
Description
Content

Bellows Blown Fred Morrison Blackwood Reelpipes in "A" 

The Reelpipes are simultaneously described as "bold" and "sweet." And those adjectives fit perfectly. The Reelpipes are full and loud, perfect for standing out in a Celtic music group. Despite their size, the Reelpipes are pitched higher than smaller smallpipes, and there's a wee alto drone that lifts the sound further. So, bold and sweet is pretty accurate. You may also hear the Reelpipes referred to as Border pipes, as they are designed in that style. You will love the comfortable padded bellows that come with this set and the way they respond to your arm movement. With the drone switch feature, you can bring the drones in when you like. The drone switch is especially helpful if this is your first bellows pipe. You can practice using the bellows with just the chanter, getting a feel for the the new technique and working on stability. The bellows system is dry and doesn't require any moisture control equipment. The bellows reelpipe is ready for for pub gathering or concert stage. And it comes with a pipe case!

Video of Fred demonstrating the Mouthblown Reelpipes

Features of Bellows Blown Fred Morrison  Reelpipes in "A"

Set up by Fred Morrison
Blackwood construction
Premium bellows -- beautiful, comfortable, and air-efficient
Alloy mounts with Celtic engraving
Imitation ivory drone tops
3 Drones - Bass, Tenor, and Alto
Drone switch

Bannatyne zipper pipe bag

Reliable EzeeDrone specialty drone reeds
Cane Reelpipe chanter reed
Green bag cover
Blackwood chanter
Includes McCallum pipe case

The Duncan MacRae SL3 model has all imitation mounts, creating a very fitting traditional look. The MacRae series of bagpipes are reproductions based on Stuart Liddell's own rare set. McCallum precisely replicated Stuart's antique instrument, down to the different sized tenor tops. Although made by McCallum, MacRae sets are tonally distinct, with a stronger bass sound and a uniquely blended drone effect. The result is a modern vintage instrument suited to a champion. Made in Scotland by McCallum.

Features of the MacRae SL3 Bagpipes:

Fully combed and beaded African Blackwood

Imitation ivory projecting mounts, ferrules, and ring caps

Middle tenor top ferrule is marked with an "M"

Brass-lined Blackwood blowpipe

Mouthpiece with imitation ivory bulb and alloy sleeve

McCallum Polypenco pipe chanter

Unique serial number in bass top cord groove
Authentication tag signed by Stuart Liddell

Why Choose Henderson's?

You'll receive a ready-to-play bagpipe, built to support your success. We include a complete modern set up with special touches, like a premium bag cover with zipper access and a crisp-looking end closure. We'll make sure your bagpipe fits you, professionally install the components you choose, and play the finished instrument to ensure you're delighted. It's all part of our 

Bagpipe Promise and Inspection Checklist

. Have questions? We're here to help!

The Blackwood Gibson R111 has a simple, refined look. Plain-turned drones show off the character of the Blackwood, and stainless steel ferrules add an appealing low-maintenance accent. Special features like a telescopic blowpipe, poly blowpipe stock, and Fast-Trap watertrap  are standard and add to the convenience and durability of the instrument.The Gibson brand is known for tone. Made in the USA.

Why Choose Henderson's?

You'll receive a ready-to-play bagpipe, built to support your success. We include a complete modern set up with special touches, like a premium bag cover with zipper access and a crisp-looking end closure. We'll make sure your bagpipe fits you, professionally install the components you choose, and play the finished instrument to ensure you're delighted. It's all part of our 

Bagpipe Promise and Inspection Checklist

. Have questions? We're here to help!

The Duncan MacRae SL4 is heart of the series, with a special Thistle engraving on ferrules, slides, and ring caps. The MacRae series of bagpipes are reproductions based on Stuart Liddell's own rare set. McCallum precisely replicated Stuart's antique instrument, down to the different sized tenor tops. Although made by McCallum, MacRae sets are tonally distinct, with a stronger bass sound and a uniquely blended drone effect. The result is a modern vintage instrument suited to a champion. Made in Scotland by McCallum.

Features of the MacRae SL4 Bagpipes:

Fully combed and beaded African Blackwood

Imitation ivory projecting mounts

MacRae Thistle engraved ferrules, slides, and ring caps
Middle tenor top ferrule is marked with an "M"

Brass-lined Blackwood blowpipe

Mouthpiece with imitation ivory bulb and engraved alloy sleeve

McCallum Polypenco pipe chanter

Unique serial number in bass top cord groove
Authentication tag signed by Stuart Liddell

Why Choose Henderson's?

You'll receive a ready-to-play bagpipe, built to support your success. We include a complete modern set up with special touches, like a premium bag cover with zipper access and a crisp-looking end closure. We'll make sure your bagpipe fits you, professionally install the components you choose, and play the finished instrument to ensure you're delighted. It's all part of our 

Bagpipe Promise and Inspection Checklist

. Have questions? We're here to help!

On this set, real nickel ferrules, slides, and ring caps are engraved with the Dot Knot pattern. The pattern has an elegant look, but is also the basis for the Red Hot Chilli Pipers sets, making it fresh and widely appealing. The imitation ivory projecting mounts have a marbled appearance, while the bulb on the mouthpiece has a solid tone. A multi-step finishing process gives Wallace bagpipes a beautiful luster. Each set of Wallace pipes is about 95% hand-crafted and has a unique serial number. Made in Scotland.

You'll receive a ready-to-play bagpipe, built to support your success. We include a complete modern set up with special touches, like a premium bag cover with zipper access and a crisp-looking end closure. We'll make sure your bagpipe fits you, professionally install the components you choose, and play the finished instrument to ensure you're delighted. It's all part of our 

Bagpipe Promise and Inspection Checklist

. Have questions? We're here to help!

Shepherd Blackwood Smallpipes in "D"

Shepherd smallpipes feature Blackwood construction, reliable synthetic reeds, and traditional horizontal drones. The Blackwood chanter is a premium touch, and the pipes are accented with imitation ivory. The 3 drones--bass, baritone, and tenor--together create a warm, full sound. The volume is great for practice or performance, and the pipes blend very well in a Celtic group. The D chanter is necessarily small, with close hole-spacing. Made in Scotland.

Features of the Shepherd Smallpipes:

Plain-turned African Blackwood drones
Imitation ivory projecting mounts and ring caps
Bass, baritone, and tenor drones
Shepherd synthetic single-blade drone reeds

Shepherd synthetic smallpipe chanter reed

Blackwood chanter

Canmore pipe bag

Bag cover (color as supplied by Shepherd)

Key of D is a unique sound with very tight hole spacing

Weight
N/A
N/A
N/A
N/A
N/A
N/A
Dimensions
N/A
N/A
N/A
N/A
N/A
N/A
Additional information

| | |
| --- | --- |
| Brand | |
| Bagpipe Warranty | |
| Made In | |
| Smallpipe Type | |
| Key | |
| Drone Style | |
| Drone Material | |
| Drone Configuration | Bass, Tenor, Alto |

| | |
| --- | --- |
| Brand | |
| Bagpipe Warranty | |
| Material | |
| Metalwork | |
| Projecting Mount Material | |
| Projecting Mount Size | |
| Made In | |
| Finish | |
| Ferrules | |
| Slides | |
| Ring Caps | |
| Pipe Chanter | |
| Blowpipe | |

| | |
| --- | --- |
| Brand | |
| Bagpipe Warranty | |
| Material | |
| Metalwork | |
| Projecting Mount Material | |
| Projecting Mount Size | |
| Made In | |
| Finish | |
| Slides | |
| Ring Caps | |
| Pipe Chanter | |
| Blowpipe | |

| | |
| --- | --- |
| Brand | |
| Bagpipe Warranty | |
| Material | |
| Metalwork | |
| Projecting Mount Material | |
| Projecting Mount Size | |
| Made In | |
| Finish | |
| Ferrules | |
| Slides | |
| Ring Caps | |
| Pipe Chanter | |
| Blowpipe | |

| | |
| --- | --- |
| Brand | |
| Bagpipe Warranty | |
| Material | |
| Metalwork | |
| Projecting Mount Material | |
| Projecting Mount Size | |
| Made In | |
| Finish | |
| Ferrules | |
| Slides | |
| Ring Caps | |
| Pipe Chanter | |
| Blowpipe | |

| | |
| --- | --- |
| Brand | |
| Made In | |
| Smallpipe Type | |
| Key | |
| Drone Material | |
| Drone Style | |
| Drone Configuration | Bass, Baritone, and Tenor |
In Stock now and ready to ship!
Bellows Blown Fred Morrison Reelpipes in "A" with Drone Switch (Includes Case!)
Brand: Fred Morrison, McCallum Bagpipes
SKU
:

FM-RP-BB
Bellows Blown Fred Morrison Blackwood Reelpipes in "A" 
The Reelpipes are simultaneously described as "bold" and "sweet." And those adjectives fit perfectly. The Reelpipes are full and loud, perfect for standing out in a Celtic music group. Despite their size, the Reelpipes are pitched higher than smaller smallpipes, and there's a wee alto drone that lifts the sound further. So, bold and sweet is pretty accurate. You may also hear the Reelpipes referred to as Border pipes, as they are designed in that style. You will love the comfortable padded bellows that come with this set and the way they respond to your arm movement. With the drone switch feature, you can bring the drones in when you like. The drone switch is especially helpful if this is your first bellows pipe. You can practice using the bellows with just the chanter, getting a feel for the the new technique and working on stability. The bellows system is dry and doesn't require any moisture control equipment. The bellows reelpipe is ready for for pub gathering or concert stage. And it comes with a pipe case!
Video of Fred demonstrating the Mouthblown Reelpipes
Features of Bellows Blown Fred Morrison  Reelpipes in "A"
Set up by Fred Morrison
Blackwood construction
Premium bellows -- beautiful, comfortable, and air-efficient
Alloy mounts with Celtic engraving
Imitation ivory drone tops
3 Drones - Bass, Tenor, and Alto
Drone switch
Bannatyne zipper pipe bag
Reliable EzeeDrone specialty drone reeds
Cane Reelpipe chanter reed
Green bag cover
Blackwood chanter
Includes McCallum pipe case
Save to Compare