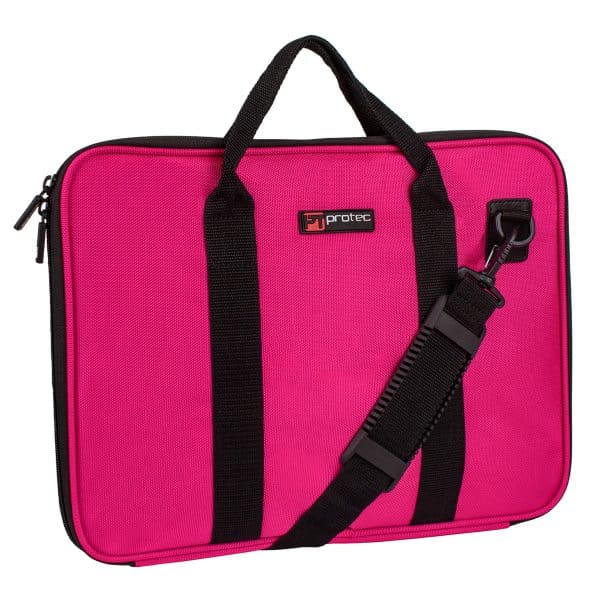 Product Details
| | |
| --- | --- |
| Chanter Type | |
| Chanter Length | |
In Stock now and ready to ship!
Youth Practice Chanter Package – Pink Chanter with Pink Bag
SKU
:

PACK-JR-HP
Youth Practice Chanter Package - Pink Chanter with Hot Pink Bag
With fun colors and serious components, this kit will give kids and teens a successful start to piping. (In fact, it's also great for adults who want a "brighter" start!)  We include the perfect lesson bag that holds chanter, books, sheet music and more. And we added a safe and effective watermelon Melody Mist disinfectant. The book—the best-selling piping tutor of all time—has been the starting point for many pipers. Thirty online instructional videos supplement the lessons and are easy to access on your computer or phone. This is a standard pitch changer that will match up with other band member and instructor chanters.
Youth Practice Chanter Package Includes:
1 RG Hardie Regular Length Pink Poly Chanter with Twist Trap feature
2 Practice Chanter Reeds (1 with the chanter, 1 spare)
1 Piping Centre "Green Book" Volume 1 Tutor Book (formerly College of Piping Volume 1)
Access to corresponding online instructional videos
1 Practice Chanter Lesson Bag with multiple storage pockets and shoulder strap
1 Watermelon Melody Mist Natural Disinfectant
Tip for Success: We strongly encourage all beginners to work with a piping instructor, locally or online, for the best chance of a successful transition to the bagpipes. The bagpipes are complex, and there are many finer points best learned from an experienced piper.