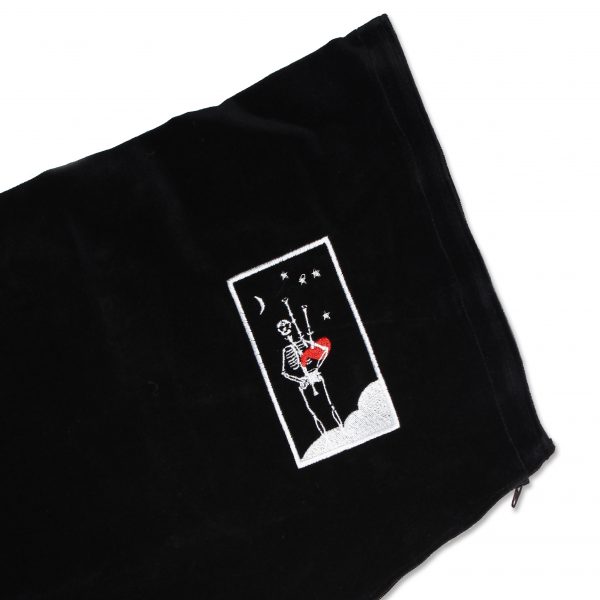 Product Details
In Stock now and ready to ship!
Premium Sleek Grip Cover with Skeleton Logo
Brand: BagpipeCovers.com
SKU
:

DSC-AMD13-BL
Premium Black Grip Back Cover with Skeleton Logo
The Skeleton logo stands out on this durable, modern bag cover. Give your pipes a more casual or edgy look for practice, pub gigs, and more. A body-side gripper patch helps keep the pipes from sliding while you're playing.  A bottom zipper gives quick access to your pipe bag. Plus, it makes this cover simple to put on and take off, so you can change back to your band cover easily. The back closes with Velcro, for a fitted and contemporary look. Made in the UK.
Features of this Special Grip Logo Cover:
Deluxe black velvet fabric
Rectangular 9" x 6" body-side rubber grip patch
Patch stitched securely on
Iconic skeleton logo embroidery
Velcro rear closure
Long bottom zipper