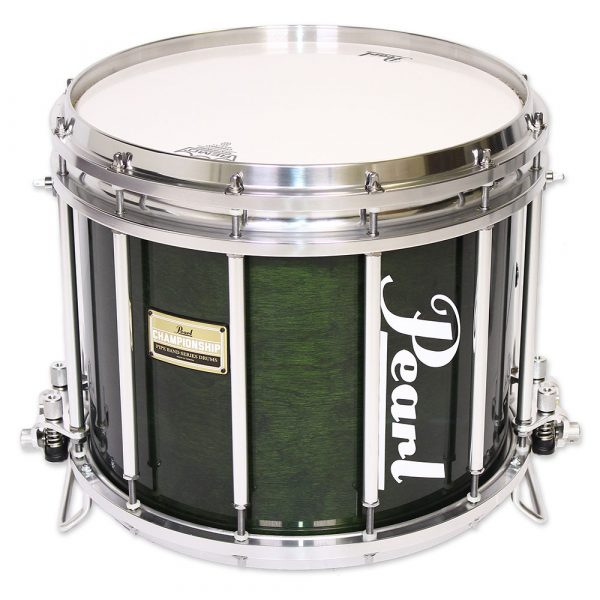 Product Details
Product availability varies
Pearl Medalist Snare Drums – 3 Standard Colors
Brand: Pearl Drums
SKU
:

FFXPMD1412
Pearl 14" x 12" Medalist Pipe Band Snare Drums
Pearl's pipe band snare is streamlined, strengthened, and sounding better than ever. With input from Jim Kilpatrick, Pearl developed an innovative drum that will closely match earlier drums in appearance. Small refinements in materials, design, and efficiency result in a weight savings that makes the Medalist the lightest pipe snare on the market. The top snare height and tension adjustments are now on opposite sides, so they can be adjusted simultaneously for faster and easier tuning.
Features of the Pearl Medalist Pipe Band Snare Drum:
4-ply Birch shell
45-degree bearing edge
Polished aluminum hardware
Aluminum edge ring and rims to withstand high tension
Use 2 keys to adjust top snare tension and height together
28-strand chrome snare wires for brightness
Steel snare guards
Quick-release snare system
Remo Cybermax top head
Remo clear 4 mil bottom head
High-gloss lacquer finishes
Includes a carrry hook and drum key
Drum weight: 13.8 lbs
Stocked in Black Mist, Emerald Mist and Sequoia Red. Pearl Drums are supported by the Pearl Drum Warranty. Remember to keep your proof of purchase.