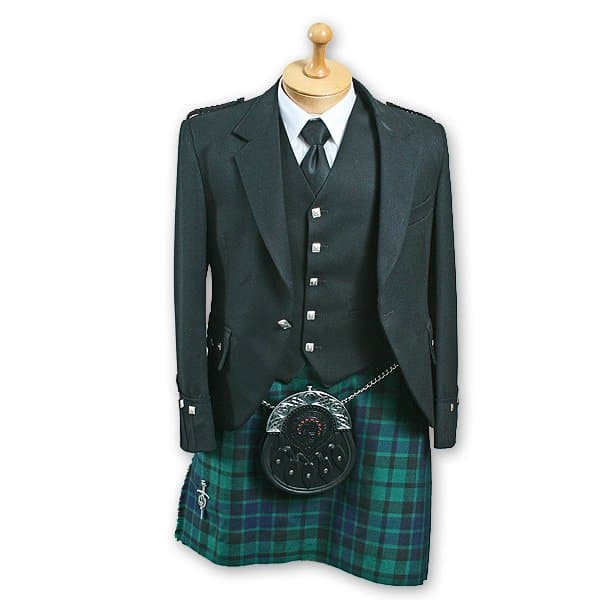 Product Details
In Stock now and ready to ship!
Argyle Jacket
Brand: Gaelic Themes
SKU
:

AJWV
Argyle Jacket (Without Vest)
Argyle jackets are a standard part of the pipe band uniform, and can also be worn as part of a kilt outfit at both formal and informal occasions. These Barathea wool jackets are both durable and lightweight. We have a large selection of jackets in stock. Jackets are St. Kilda brand, made by Gaelic Themes.
Features of the Argyle Jacket:
Black, hard-wearing 15 oz 100% Barathea wool
Premium tailoring with properly manufactured shoulder pads and chest pieces
Stands up to multiple dry cleanings
Fully lined
1 inside pocket
Braided epaulets
Gauntlet cuff
Silver-colored buttons
2 outside pockets
Available in a wide range of sizes*
*Larger sizes may have an additional charge